NEWS : New Edinburgh Restaurant set to be Catch of the Day
Brand new Edinburgh seafood restaurant, The Fishmarket, is set to launch in April 2018, at Newhaven Harbour.
Gary Welch, Owner of Welch Fishmongers, and Roy Brett, Chef Patron Ondine, are the dynamic team behind the new venture.
Roy Brett trained at the Savoy before becoming Rick Stein's Head Chef in Padstow. He moved back to Scotland as Chef Director for Dakota Hotels before opening Ondine in September 2009. Ondine has achieved critical acclaim and earned Roy a string of awards including Chef of the Year, AA Restaurant of the Year and holds a regular place in the UK list of Top 100 Restaurants. Roy is committed to sustainable seafood and works with only the best suppliers around the country.
Gary's father, Kenneth Welch started the business 52 years ago and was offering just a wholesale option from Newhaven Harbour. Keen to keep the rich history of Newhaven fishing heritage alive, Gary approached Forth Ports with a view to setting up a retail business for already keen customers.
Gary opened up the Newhaven store in 2009 in the building that formally housed the Newhaven Heritage Museum. The impressive Newhaven branch has a factory next door for processing the range of Scottish fish; an on-site smoker for producing their own smoked salmon, trout and mackerel, and a tank for live shellfish.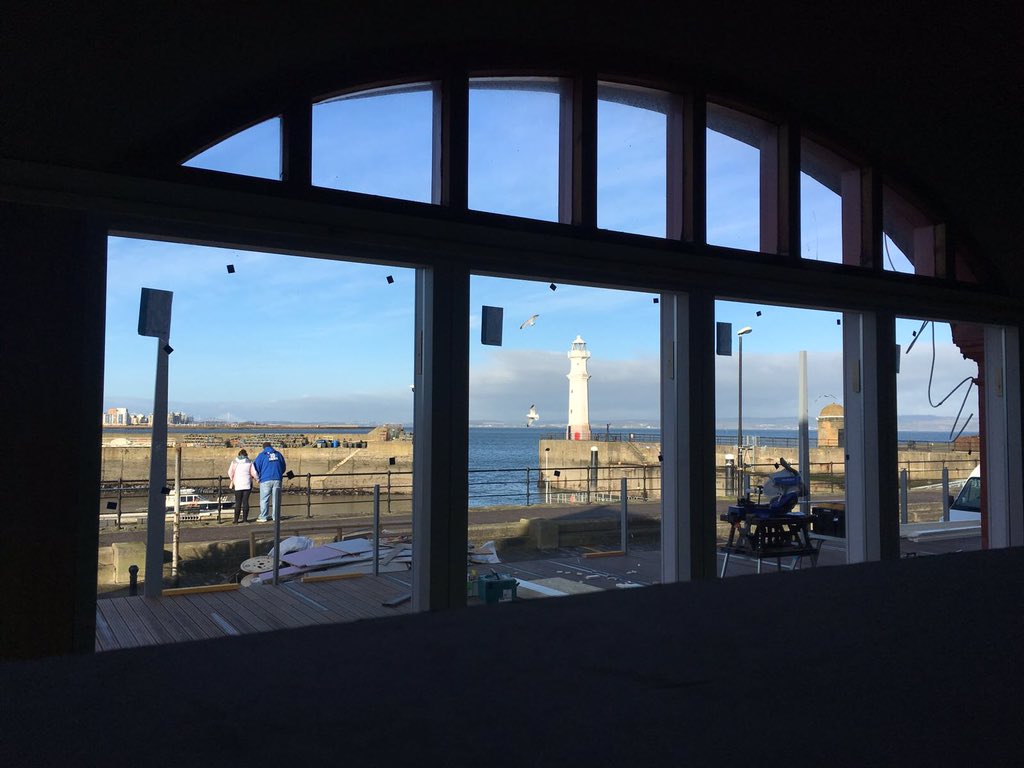 Having built up a strong supplier-chef relationship over the past fifteen years, the duo decided to bring their industry expertise to Newhaven Harbour, and create the ultimate seafood dining experience.
The menu is yet to be announced; however the collaboration between Welch and Ondine guarantees customers can expect the very best traditional 'fish supper' or indeed, a dozen oysters served at the champagne bar.
The unit is part of the ongoing fish sellers and merchants that dates back to 1896, when fishwives once swarmed to the pier to buy fresh fish to sell. The vision by the two was to revive part of the old fish market, ensuring quality, fresh fish and seafood is firmly at the heart of Newhaven.
The Fishmarket, Newhaven Harbour, Edinburgh. www.thefishmarketnewhaven.co.uk
Please follow and like TartanSpoon: